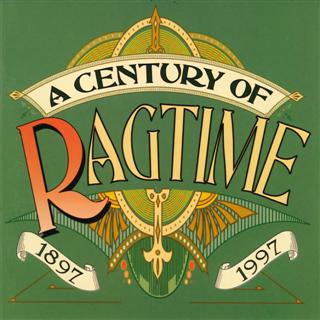 (Vanguard Records, New York, NY, 1997)
Status: Available online
Track Listing CD 1 of 2: Ragtime Piano Solos
Stars and Stripes Forever

Eubie Blake

Harlem Rag

Trebor Tichenor

Maple Leaf Rag

Dick Hyman

Rags to Burn

Richard Zimmerman

Charleston Rag

Eubie Blake

The Easy Winners (A Ragtime Two Step)

Max Morath

The Entertainer

Richard Zimmerman

The Ragtime Dance

Joshua Rifkin

Pickles and Peppers (A Rag Oddity)

Max Morath

April Fool Rag

Mimi Blais

Scott Joplin's New Rag

Joshua Rifkin

The Chevy Chase Rag

John Arpin/Catherine Wilson

12th Street Rag

Richard Zimmerman

Bohemia

John Arpin/Catherine Wilson

Kitten on the Keys

Dick Hyman

Musical Massacre

Mimi Blais

Toad Stool Rag

Morton Gunnar Larsen

One For Amelia

Max Morath

Graceful Ghost

William Bolcom

Roberto Clemente

David Thomas Roberts (1979). Roberto Clemente, the legendary right fielder of the Pittsburgh Pirates, was born in Carolina, Puerto Rico in 1934 and died on New Year's Eve, 1972 off the coast of his native island in a plane that never reached the Nicaraguan earthquake victims to whom it was carrying supplies. Although familiar with Clemente during his career, I was no more mindful of him than of some other outstanding ballplayers. It was the film about him shown during the 1979 World Series that transformed my image of Clemente into a myth to be recalled with affection. Incisively moved by this poetic series of glimpses of his career and the circumstances of his death, I had decided by the film's end that there must be a ragtime composition for Clemente, a piece evocative of the man as I had viewed him via the documentary.
I have referred to Roberto Clemente as a "folk elegy" and a "country funeral." Marked "warmly and solemnly," it is a rag forthrightly typifying the plaintiveness -- the gentle anguish, even -- that I have always associated with the lyrical medium of ragtime.
Track Listing CD 2 of 2: Ragtime Orchestras
Mississippi Rag

St. Louis Ragtimers

Echoes From the Snowball Club

Ophelia Ragtime Orchestra

Eli Green's Cake Walk

Dawn Of The Century Ragtime Orchestra

Cotton Pickers Rag and Cakewalk

New Leviathan Oriental Fox Trot Orchestra

St. Louis Rag

Paragon Ragtime Orchestra

Belle of the Philippines

Ophelia Ragtime Orchestra

Frog Legs Rag

The New England Ragtime Ensemble

Dixie Blossoms

Dawn Of The Century Ragtime Orchestra

Black and White Rag

Paragon Ragtime Orchestra

Grace and Beauty

New Orleans Ragtime Orchestra

Mephisto Rag

New Leviathan Oriental Fox Trot Orchestra

Harmony Rag

Pacific Coast Ragtime Orchestra

American Beauty

Pacific Coast Ragtime Orchestra

Castle House Rag

The New England Ragtime Ensemble

Reindeer Rag

New Orleans Ragtime Orchestra

Cleopatra Rag

New Orleans Ragtime Orchestra

The Rag Baby

The University Of Wisconsin Eau Claire Symphony Band

Gold Rush Rag

The University Of Wisconsin Eau Claire Symphony Band